We have a vision
As owner and operator of the infrastructural facilities, we are shaping the Leuna Chemical Complex into one of the most attractive sites for the chemical industry. With commitment and creativity, we put our main focus on creating the best prerequisites for production for the companies on site. We are only as successful as they are.
"For good chemistry between us" - Our task
Our customers focus fully on their core business. We make this possible by providing comprehensive services from a single source. We create an optimal environment for our customers 'growth and strengthen the attraction of the Leuna Chemical Complex for new investors. With our work, we make a decisive contribution to the successful development of the Central German region. We cooperate closely with the state and the public, and take our responsibility for environmental protection and safety very seriously.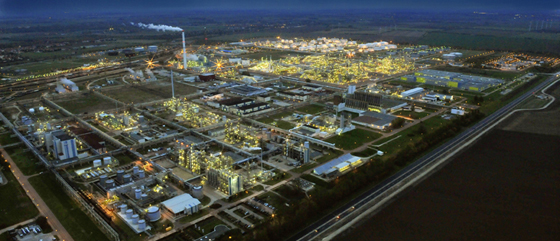 Our motivation: Highest customer satisfaction
We are only as successful as our customers are. We ensure best production conditions and render our services with certified quality and reliability even beyond the bounds of the complex. We continually increase our efficiency and pass the improvements achieved directly on to our customers, thus increasing our customers´ competitiveness. Due to our competence, we are our customers´ preferred partner in all of our service areas. We test ourselves and our services by regularly determining customer satisfaction. We maintain open and fair communication with and about our competitors.
Our path: Cooperation for success
Increasing dynamics characterize our very diverse markets. We meet these demands by employing flat hierarchies and streamlined, powerful organisational structures. We are service providers who think and act in entrepreneurial ways, fulfilling our customers 'wishes - highly motivated and with new ideas. We act responsibly and with an eye on costs. We want to achieve best results by highest performance. We maintain an open and respectful attitude towards each other. We cooperate closely across departments. Our managers are particularly called upon to support trusting and constructive teamwork. Our company´s management is aware of its responsibility towards our employees at all times. In particular, it promotes a high awareness of health and safety. It recognises and values the performance and loyalty of our employees and their representatives as a basis for corporate success. Therefore, it communicates openly and ensures continuous further training of its employees.